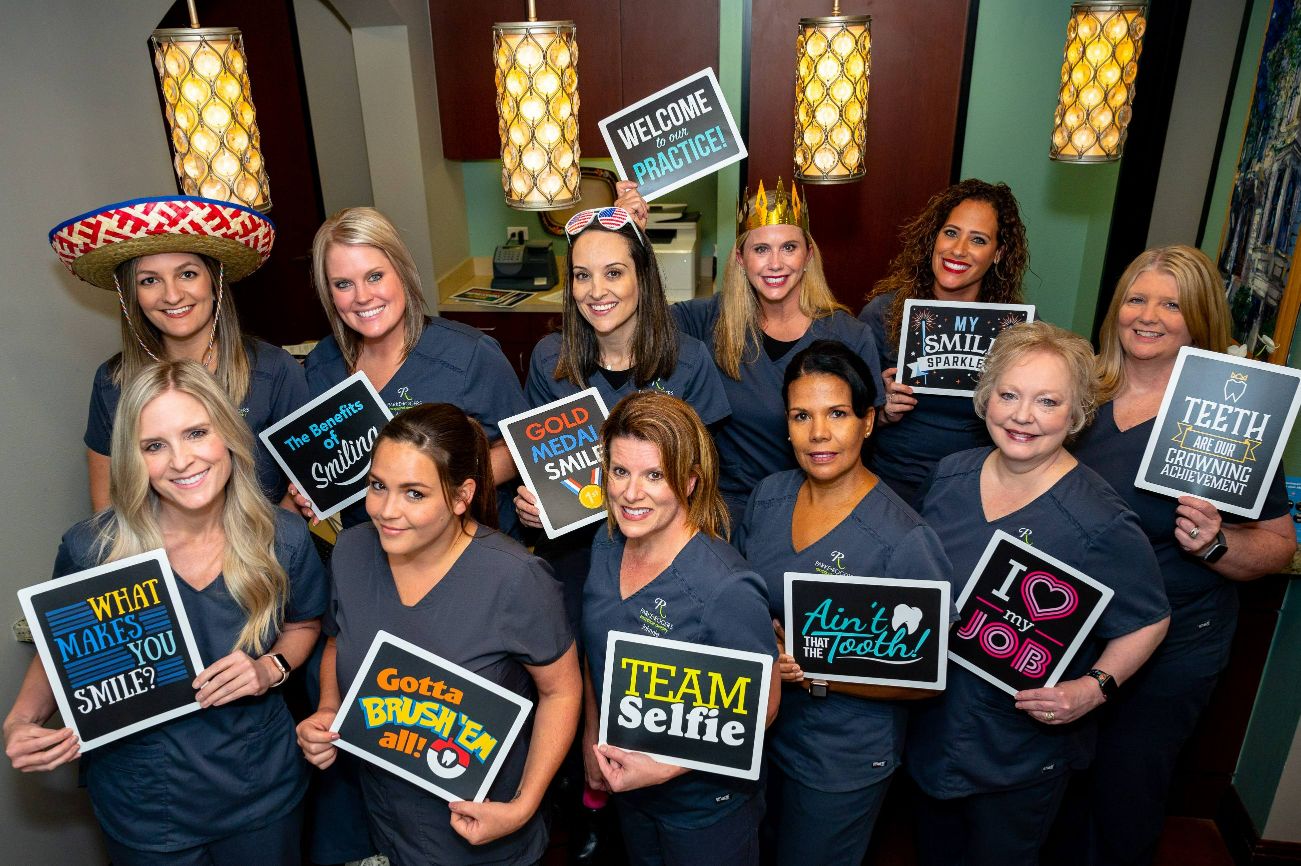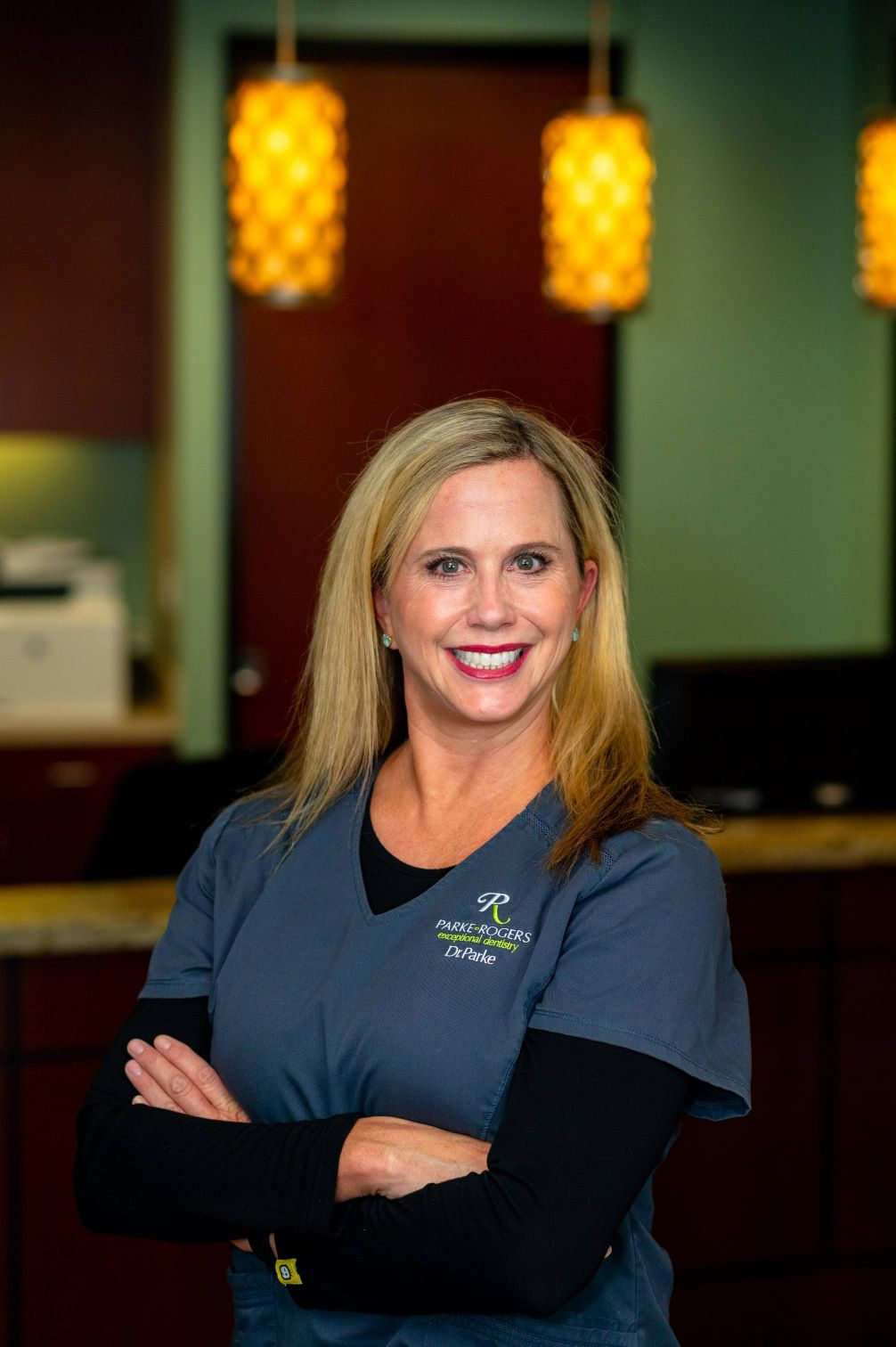 STEPHANIE PARKE, D.D.S.
Dr. Parke's family moved to The Woodlands in 1989. She attended Texas A&M University, where she graduated Cum Laude with a degree in biomedical science. Stephanie attended the University of Texas Dental Branch, Houston, where she received her doctorate in dental surgery. Stephanie graduated from dental school in the top 10% of her class and was awarded membership into the dental honor society. After dental school, Stephanie moved back to The Woodlands to practice family dentistry in her hometown community. After spending six years as an associate in another office, Stephanie decided to open her own practice and fulfill her lifelong dream.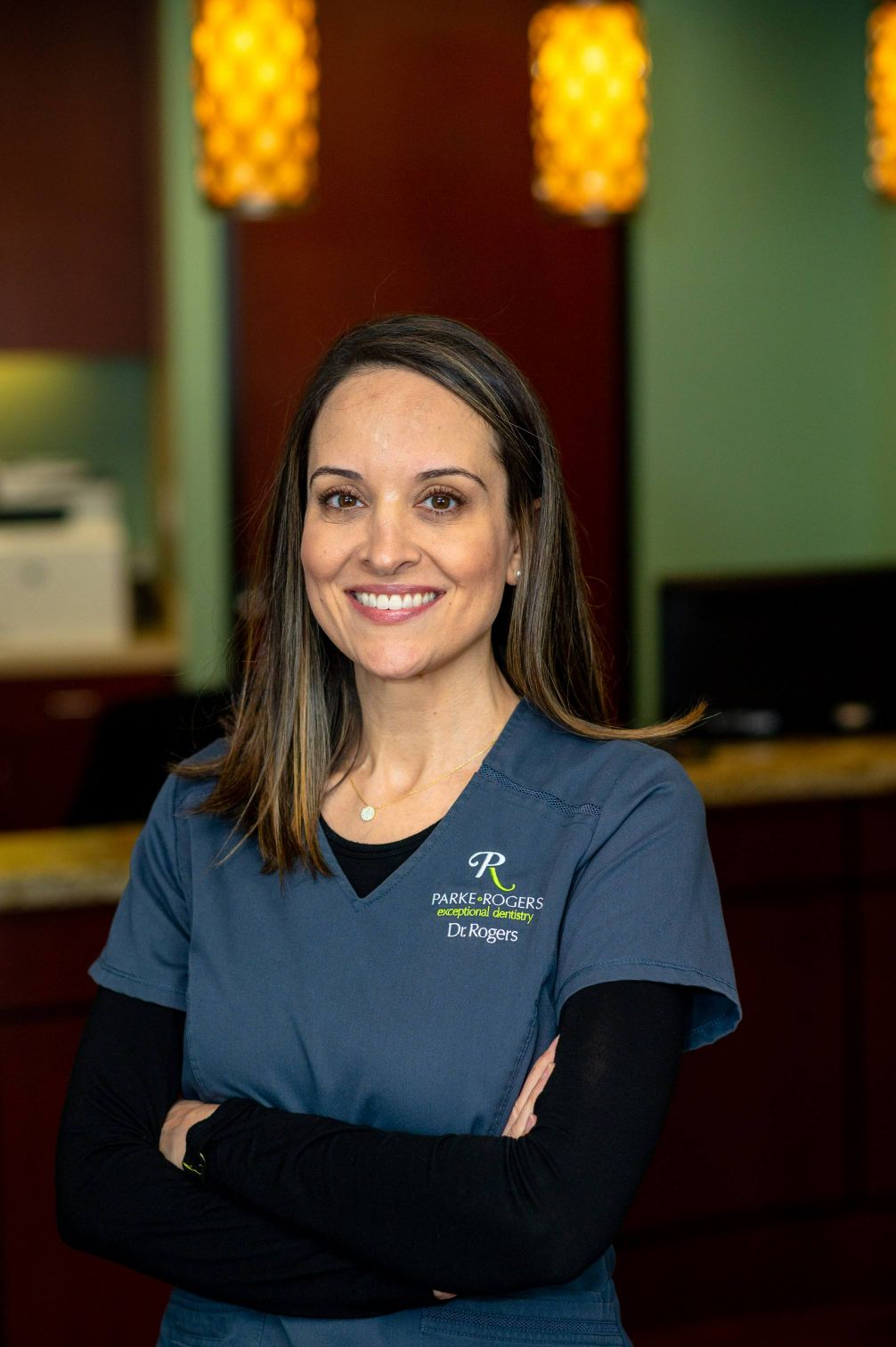 RENEE ROGERS, D.D.S.
Dr. Rogers is a 1997 graduate of The Woodlands High School. She attended The University of Texas at Austin, where she earned a Bachelor's degree in Biology. She then graduated Cum Laude with her Doctor of Dental Surgery degree from The University of Texas Health Science Center at San Antonio Dental Branch. In 2006 she expanded her education by completing an exclusive Advanced Education in General Dentistry Residency at the VA Hospital in San Antonio, where she received training on the most progressive dental diagnostic and treatment techniques. After her residency, Dr. Rogers moved back to The Woodlands, where she has been practicing dentistry since 2007.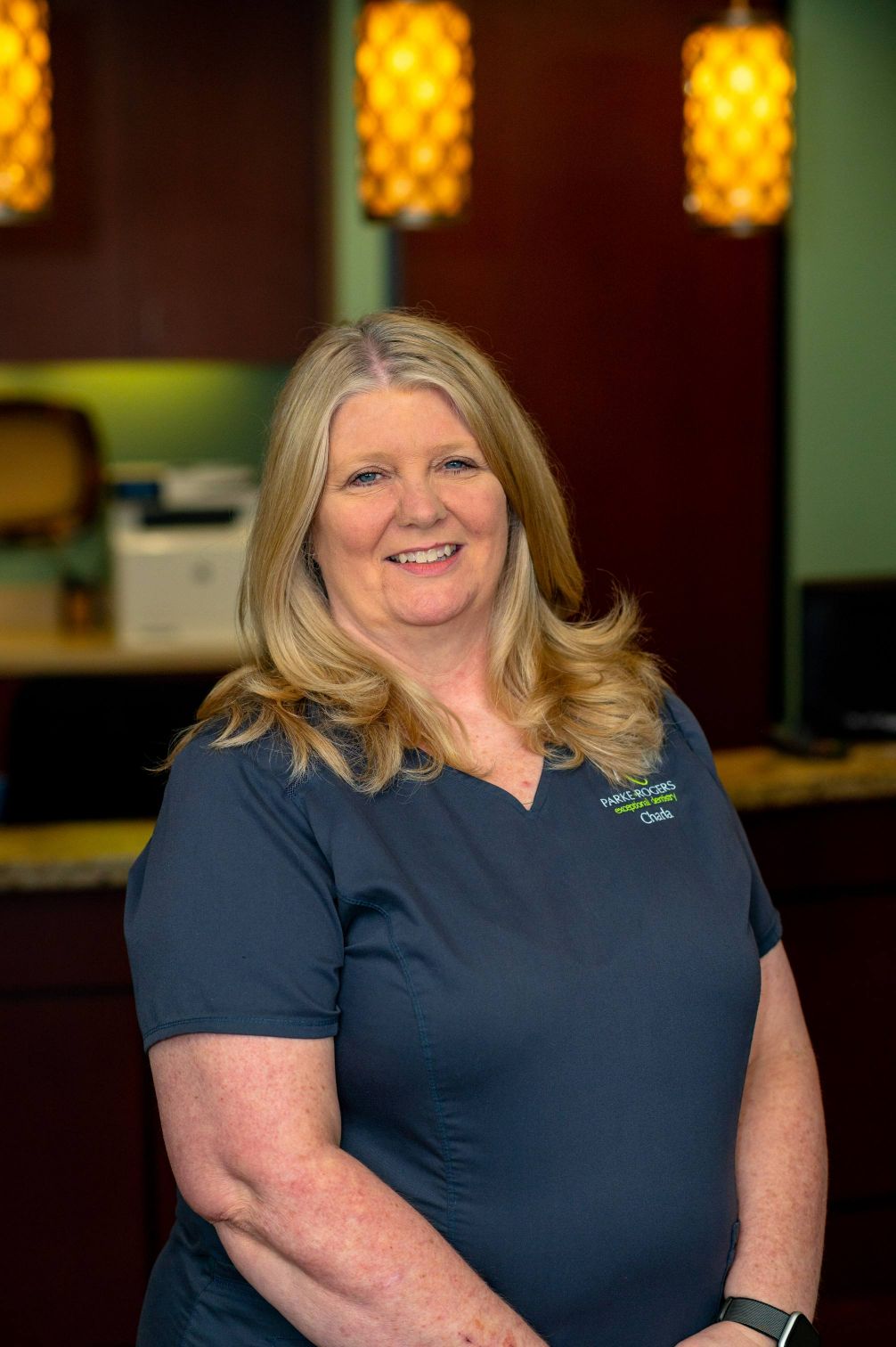 CHARLA – FRONT OFFICE
Charla was born in Houston. She resides in Conroe with her son and daughter and has been working in dentistry for over seven years. She enjoys working at Parke and Rogers because she always says that she enjoys meeting wonderful people and help make their lives better with healthy smiles.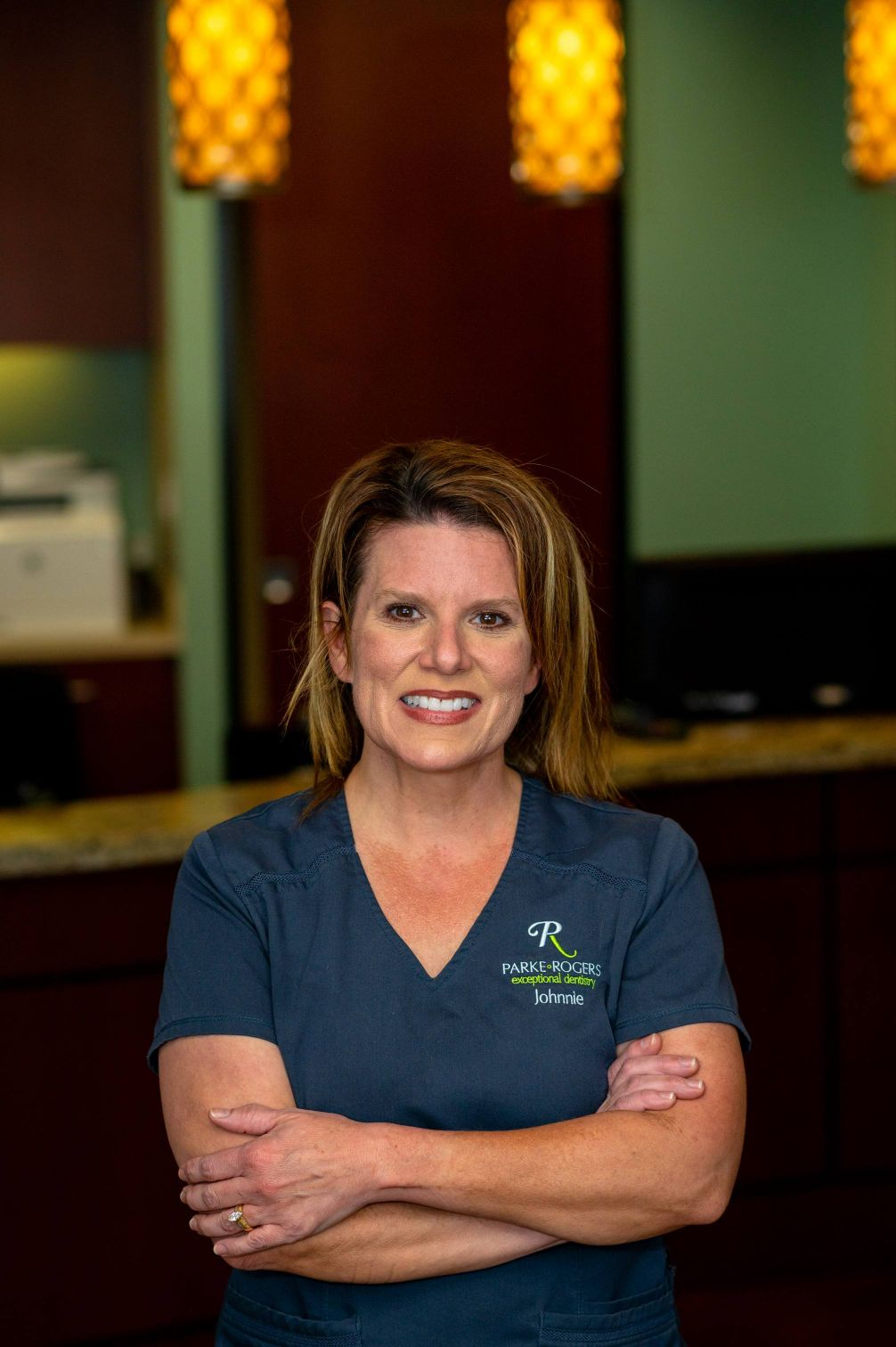 JOHNNIE – DENTAL HYGIENIST
Born in Houston, Johnnie now resided in Montgomery with her son and husband. She earned her certificate in dental hygiene in 1997 from UT Houston Dental School and returned in 2002 to complete her B.S. in dental hygiene. She feels blessed to work in such a caring and loving work environment. "We have a great time here in the office and laugh a lot, but never lose focus of the most important aspect of this office… our patients!"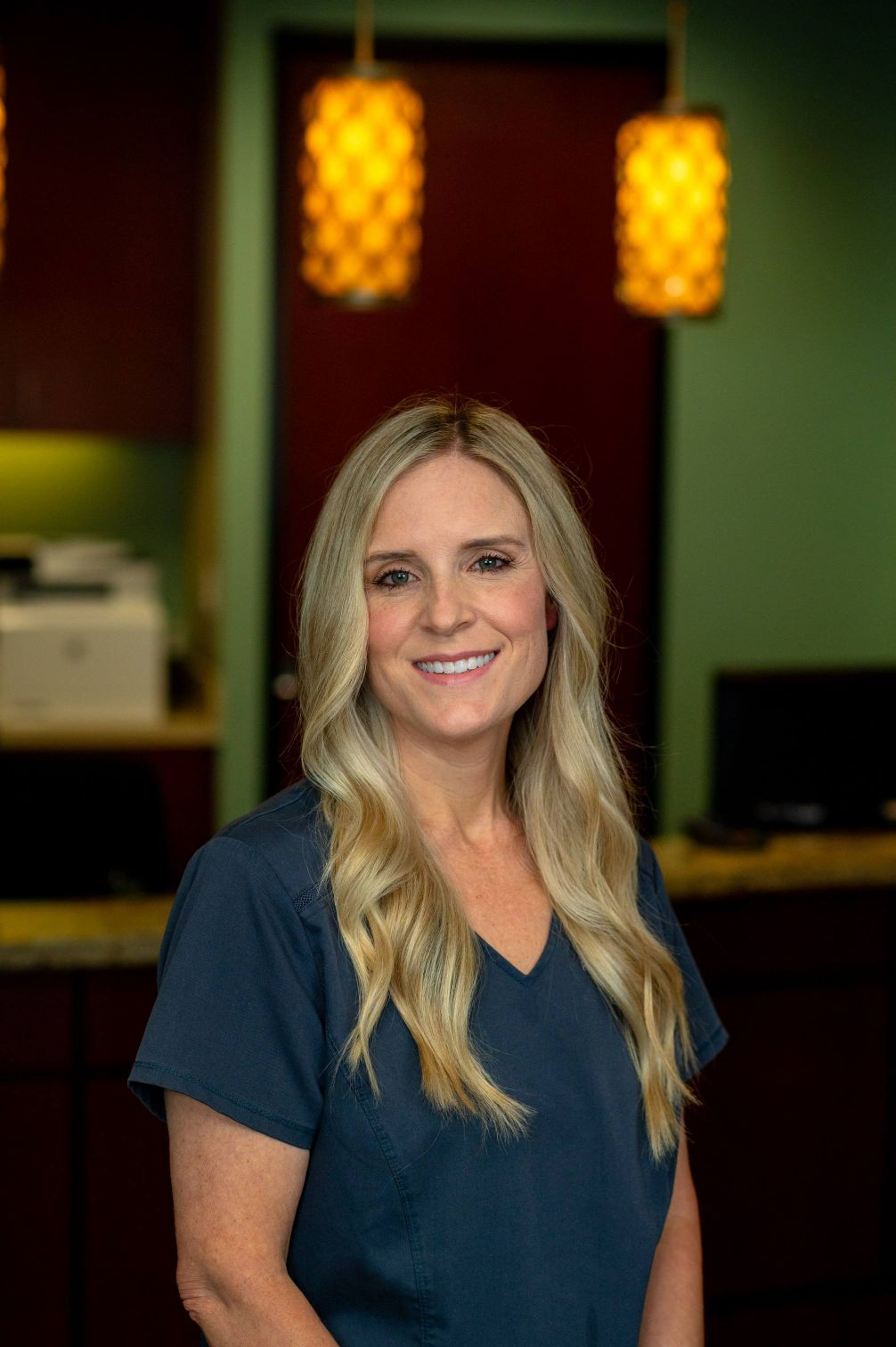 KRISTI – DENTAL HYGIENIST
Kristi was born in Houston and now resides with her husband in the Woodlands. She earned her degree in dental hygiene in 2001 from UT Houston Dental School. "I enjoy improving the smiles of my patients and keeping their smiles healthy for a lifetime. I feel fortunate to work with such great doctors and wonderful staff. I am proud to be a part of this team."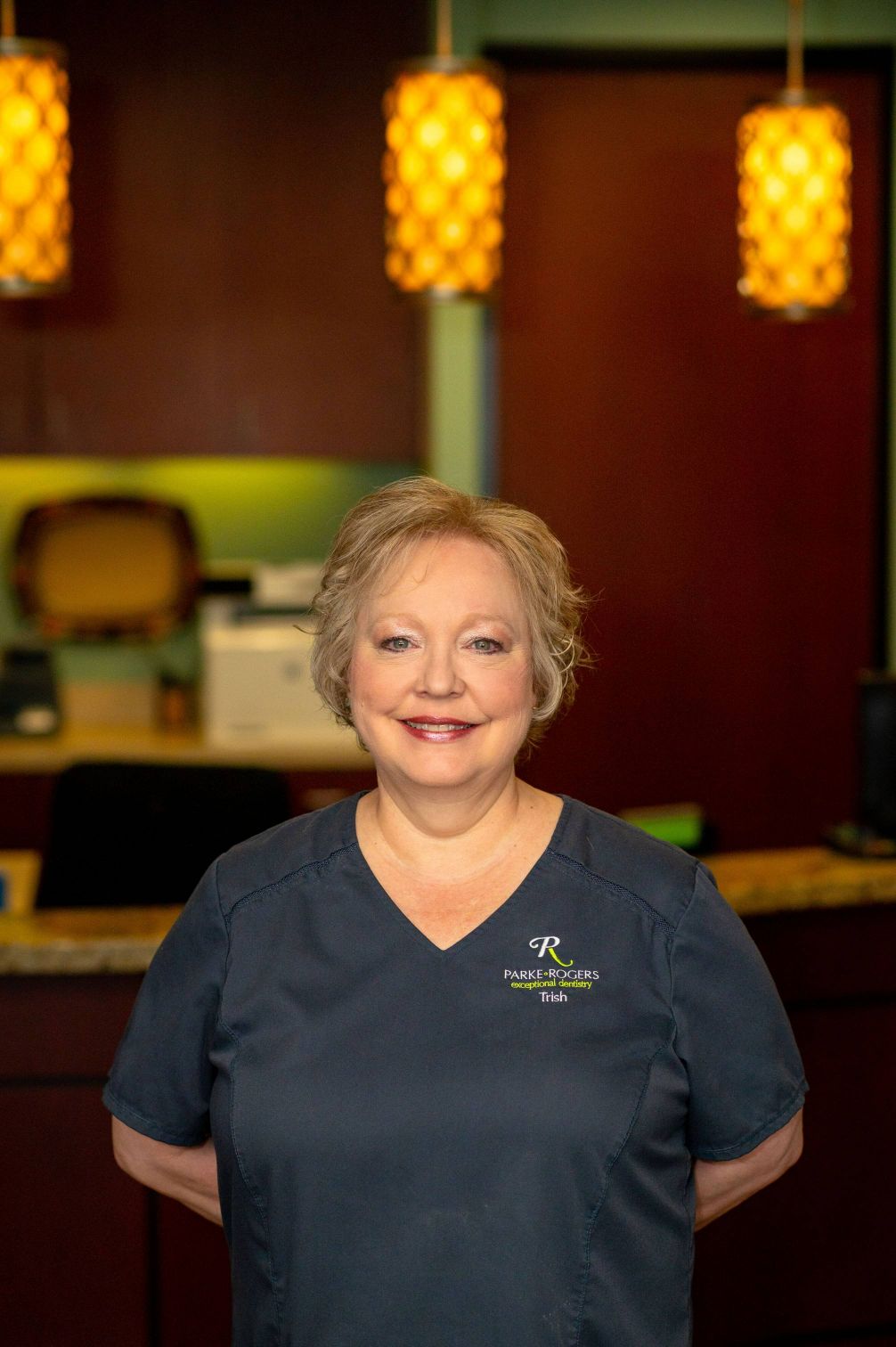 TRISH – DENTAL HYGIENIST
Trisha was born in Houston and now resides in Conroe with her husband and two sons. She received her degree in dental hygiene from Lamar University in 1988. Trisha enjoys getting to know her patients and helping them achieve healthy, beautiful smiles. She is thrilled to be working at Parke & Rogers Dentistry, where patients are provided with excellent dentistry in a professional and caring environment.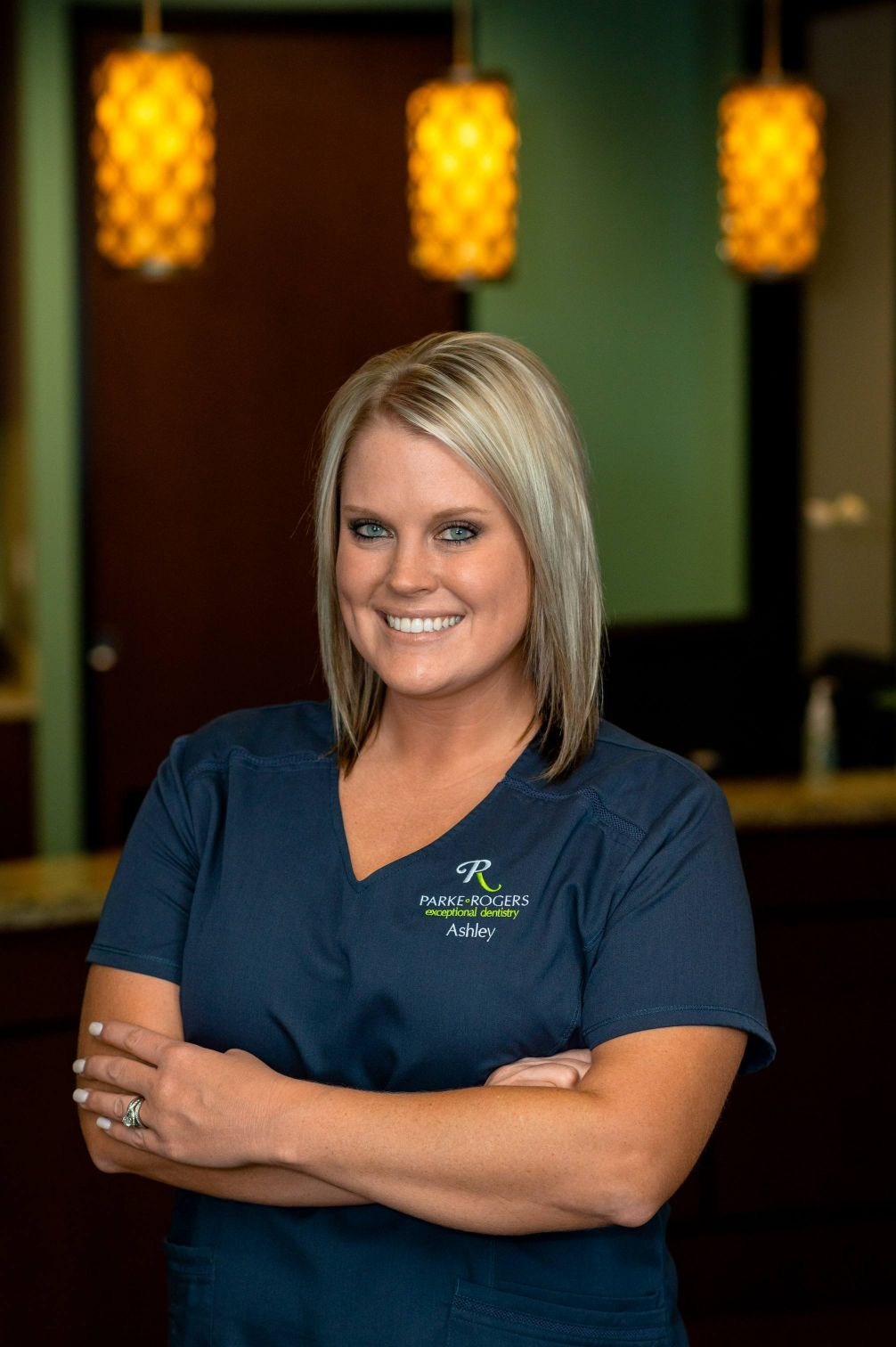 ASHLEY– FRONT OFFICE
coming soon!
ALEXIS– ASSISTANT
Alexis was born in Kingwood and now resides in Conroe with her two daughters, son and husband. She graduated dental assisting school in 2016 and has been with Parke and Rogers Dentistry since March 2020. Her favorite thing about dentistry is being able to comfort patients who may be scared of the dental office and help them gain confidence in a dental environment again.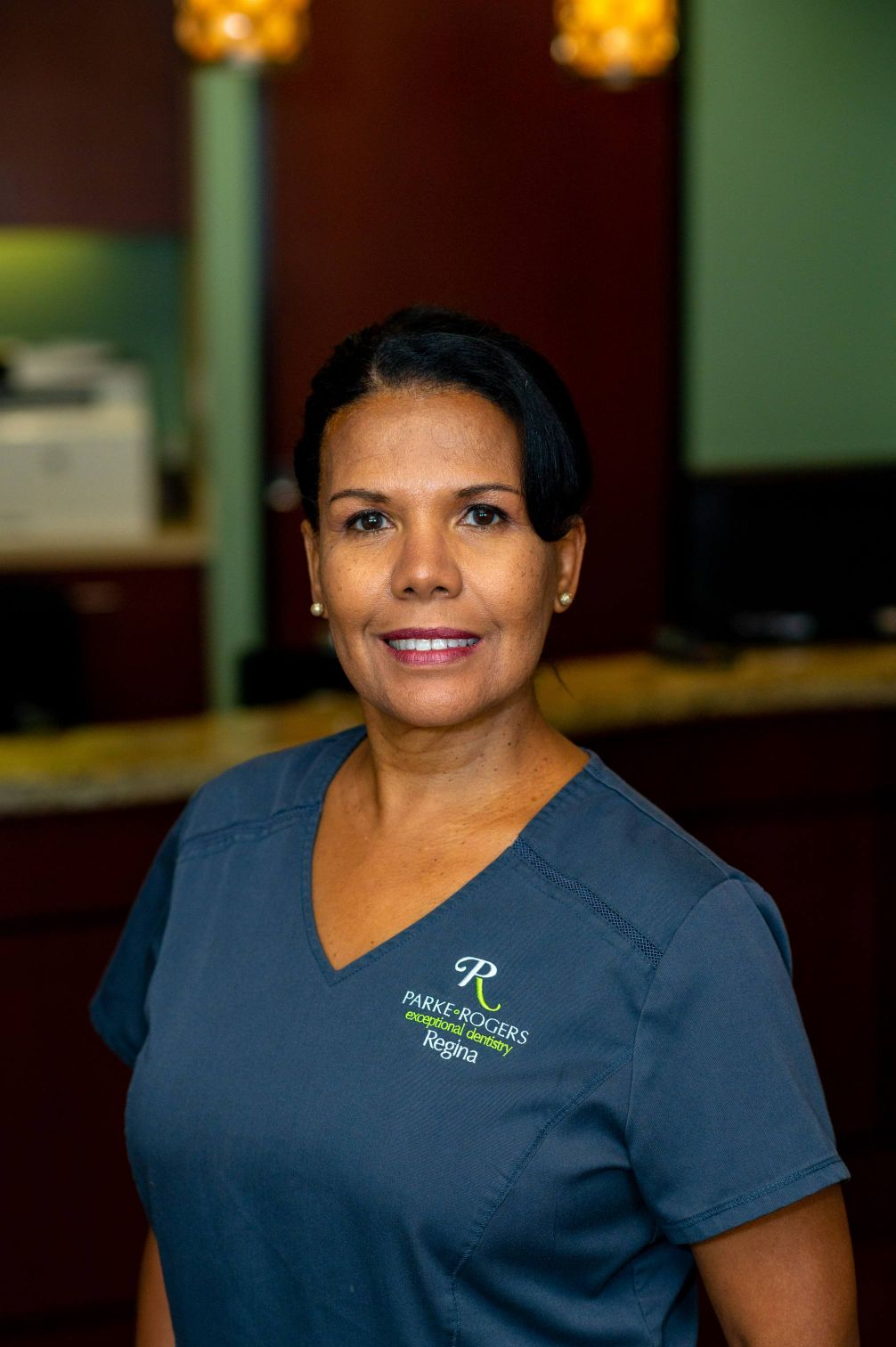 REGINA– ASSISTANT
coming soon!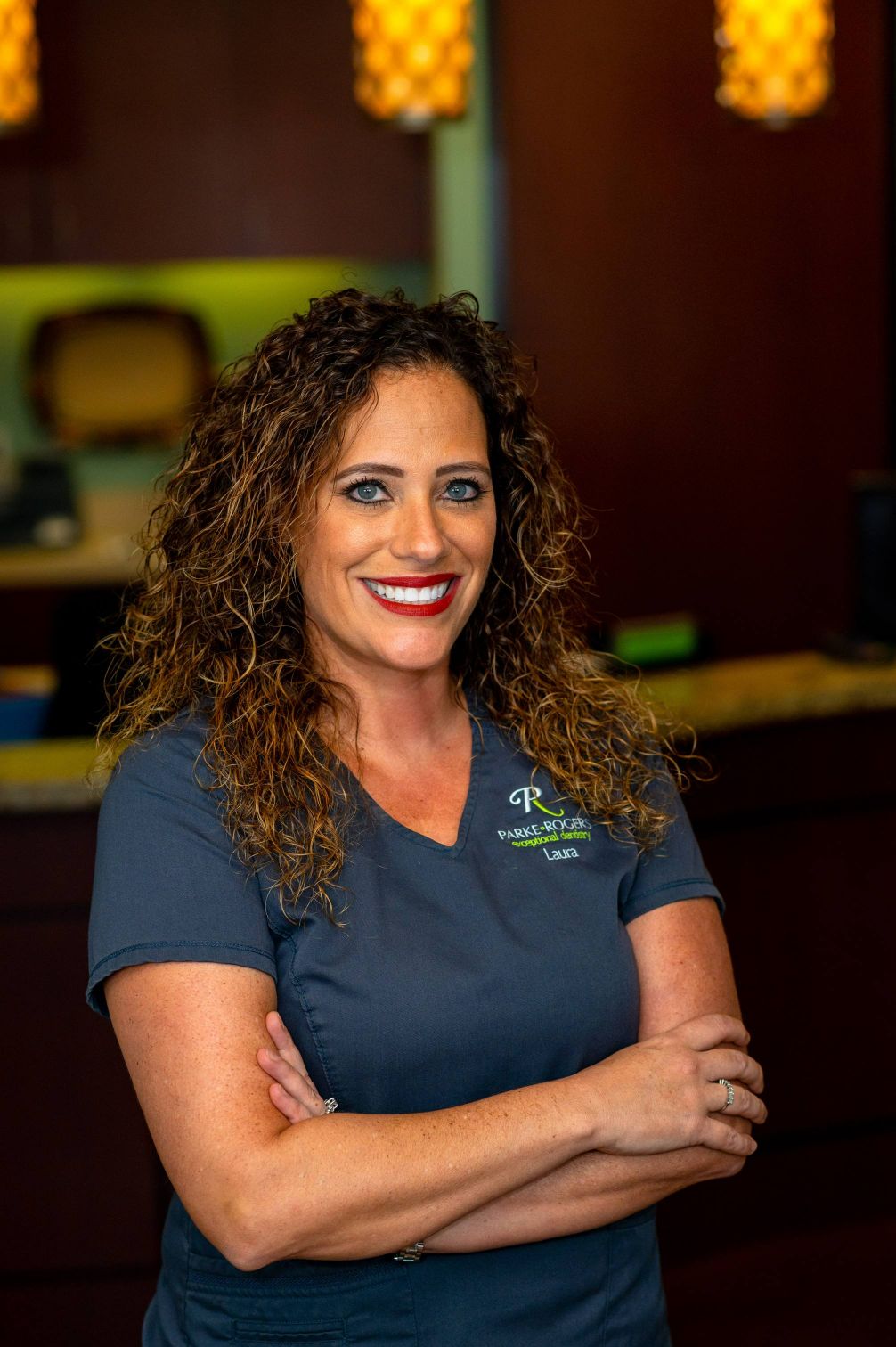 LAURA– ASSISTANT
coming soon!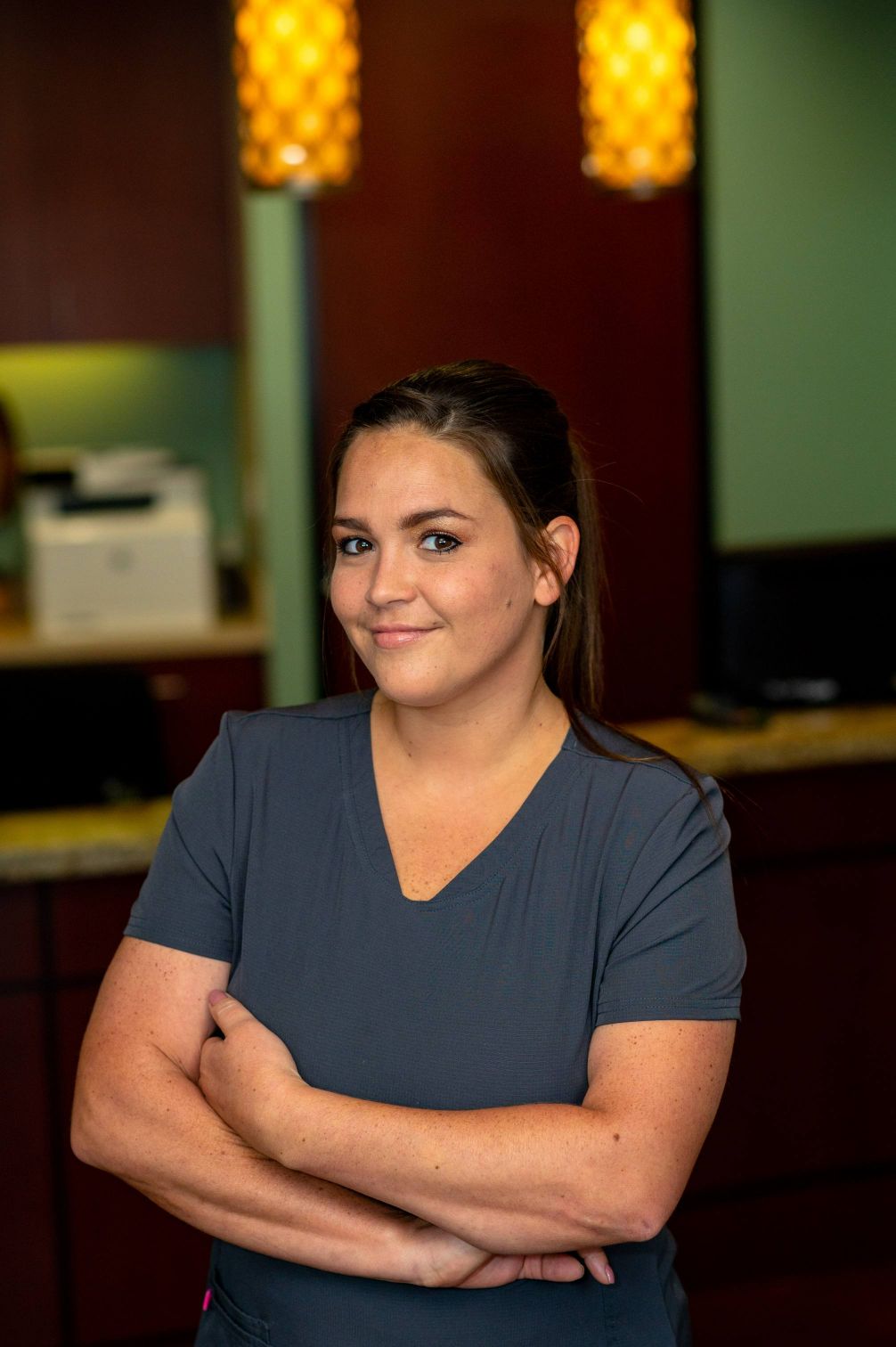 DANIELLE– ASSISTANT
coming soon!