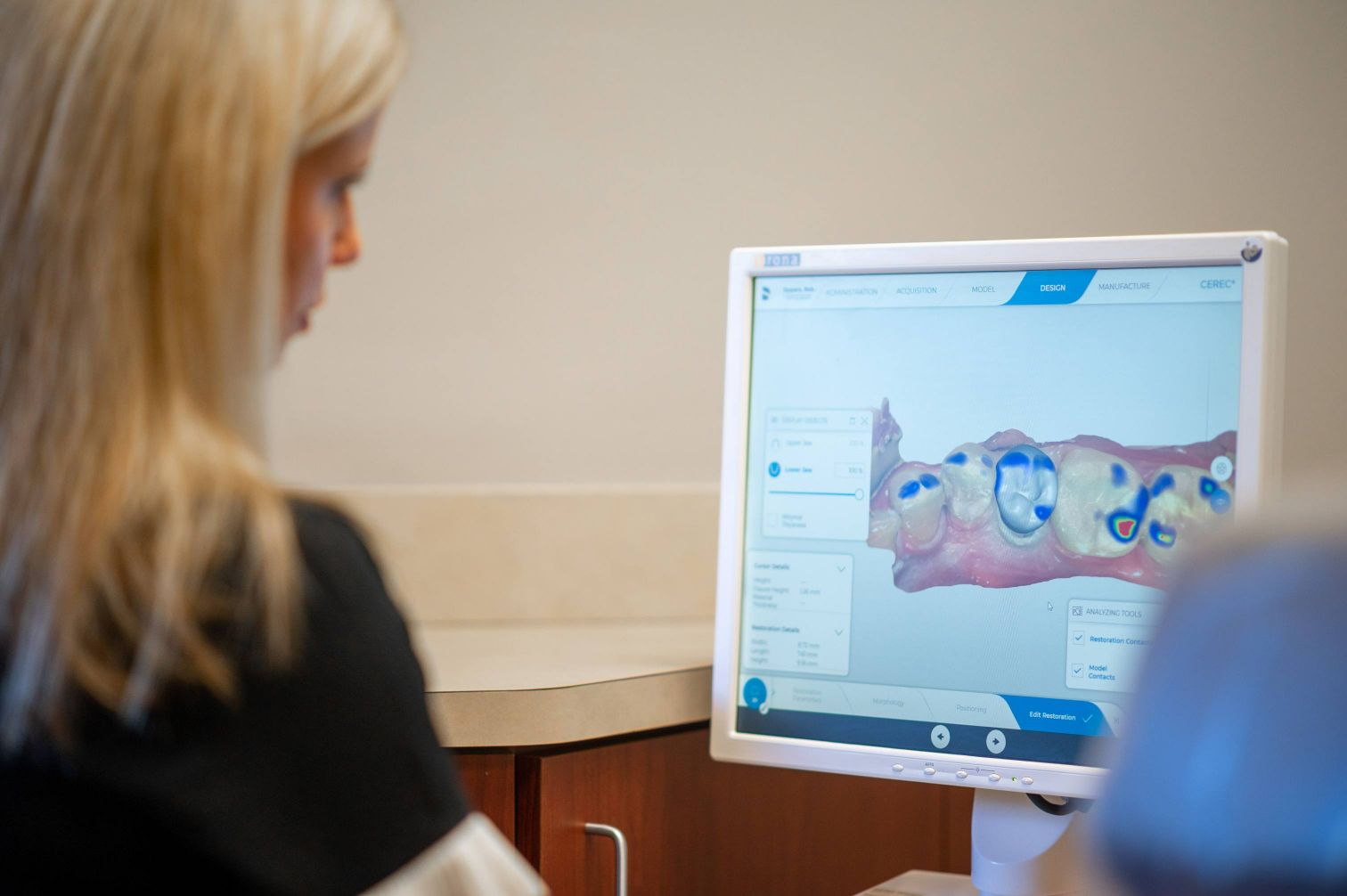 Having an incredible smile can boost your self-esteem and confidence. At Parke & Rogers Dentistry, we offer the best cosmetic dentistry treatments and procedures in The Woodlands, Texas, and use the most advanced solutions to improve your smile. 
What Is Cosmetic Dentistry?
Cosmetic dentistry includes various dental treatments and procedures that can dramatically improve the appearance of a patient's teeth and gums. It is also known as aesthetic dentistry. 
At Parke & Rogers Dentistry, we use orthodontic, endodontic, cosmetic, and general dentistry procedures to offer you the best experience and the best results.  
Who Needs Cosmetic Dentistry?
We provide cosmetic dentistry services to patients with:
Misaligned or gapped teeth
Stained Teeth
Chipped or broken teeth
Weak or worn-down teeth
Teeth that are too short or too long 
Missing teeth
Cosmetic Dentistry Services at Parke & Rogers Dentistry 
The cosmetic dentistry services we offer our patients are:
Porcelain Veneers
Porcelain veneers correct the shape and size of teeth and can cover tooth gaps. They are shell-like structures fixed to the front part of your teeth. 
Porcelain veneers are considered a mini-makeover as they can entirely change the aesthetics of your smile. They are durable and deliver incredible results.
Cosmetic Bonding
Dental or cosmetic bonding is recommended for patients with decayed, stained, or misshapen teeth. They improve the appearance of the teeth, eliminate stains, reshape crooked teeth, and can correct minor gaps. 
Teeth Whitening
Off-the-shelf teeth whitening products don't always deliver the best results and take time to improve your smile. At Parke & Rogers in The Woodlands, Texas, we provide professional teeth whitening treatments that make your smile up to 7 shades brighter. 
We also offer our patients at-home treatments using custom-made teeth whitening trays and special solutions that can keep their teeth white for longer.
Implants
Dental implants replace lost or severely damaged teeth. To place a dental implant, our dentists drill into the jawbone and insert a small titanium screw that will act as a support for a dental crown. The procedure is performed under anesthesia to make it painless. 
In a few weeks, once the titanium screw has fused with the jawbone, our dentists will complete the restoration by adding an abutment and a dental crown. 

At Parke & Rogers Dentistry in The Woodlands, Texas, we provide state-of-the-art cosmetic dentistry treatments and procedures for patients of all ages. To learn more, contact us at (281) 419-2632. You can also book online or visit us at 9191 Pinecroft Dr. STE 270, The Woodlands, TX 77380.