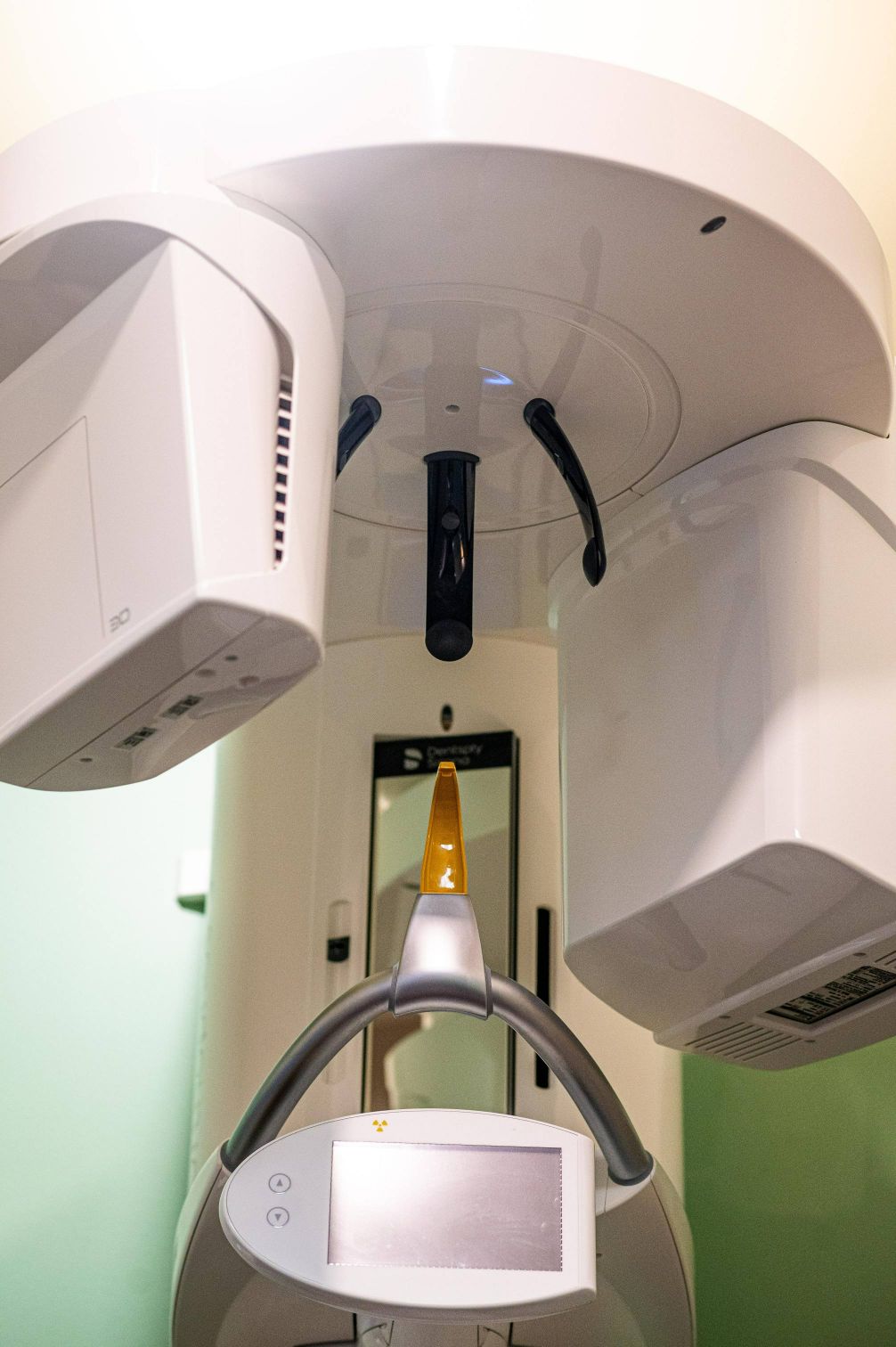 Losing one or several of your natural teeth can affect not only your appearance but also your self-confidence.
Our experienced dentists at Parke & Rogers Dentistry in The Woodlands, Texas, offer advanced dental procedures and treatments and can help restore your smile using dental implants, an efficient and permanent tooth replacement procedure.
What Are Dental Implants?
Dental implants are artificial tooth roots that act as a support for prosthetic teeth. These titanium screws embedded into the jawbone help hold a tooth replacement like a dental crown in place firmly.
Invented by Swedish physician Per-Ingvar Branemark, dental implants are one of the most popular tooth replacement solutions because they are permanent and fixed.
Dental Implant Procedure
The dental implant procedure is carried out depending on your specific dental condition. To determine your candidacy, the first step is a dental examination that will allow our dentists to assess your dental health and dental issues and design a treatment plan that suits your specific needs. 
If a dental implant is a right solution for you, one of our dentists will implant a titanium post into your jawbone by drilling into the bone. The next step is a healing period of 6-12 weeks. During this time, the jawbone will fuse with the implant, securely fixing it in place. 
Once the healing is complete, the artificial tooth or crown is fixed on the dental implant using a connector called an abutment. 
Why Should You Choose Dental Implants?
There are several reasons why dental implants are considered to be one of the best teeth replacement solutions:
High Success Rate
With a success rate of up to 98%, dental implants are considered safer and more efficient than other tooth replacement procedures.
Durable 
With proper dental care and regular dental visits, dental implants can last a lifetime, making them a permanent tooth replacement solution.
Safe and Secure
Other dental replacement solutions require support from your existing teeth. Dental implants directly fuse with the jawbone and are independent of your natural teeth. Therefore, they are considered a more secure option.

To find out more about dental implants and their benefits, contact Parke & Rogers Dentistry by calling (281) 419-2632. You can also visit us at 9191 Pinecroft Dr. STE 270, The Woodlands, TX 77380, or book an appointment online.