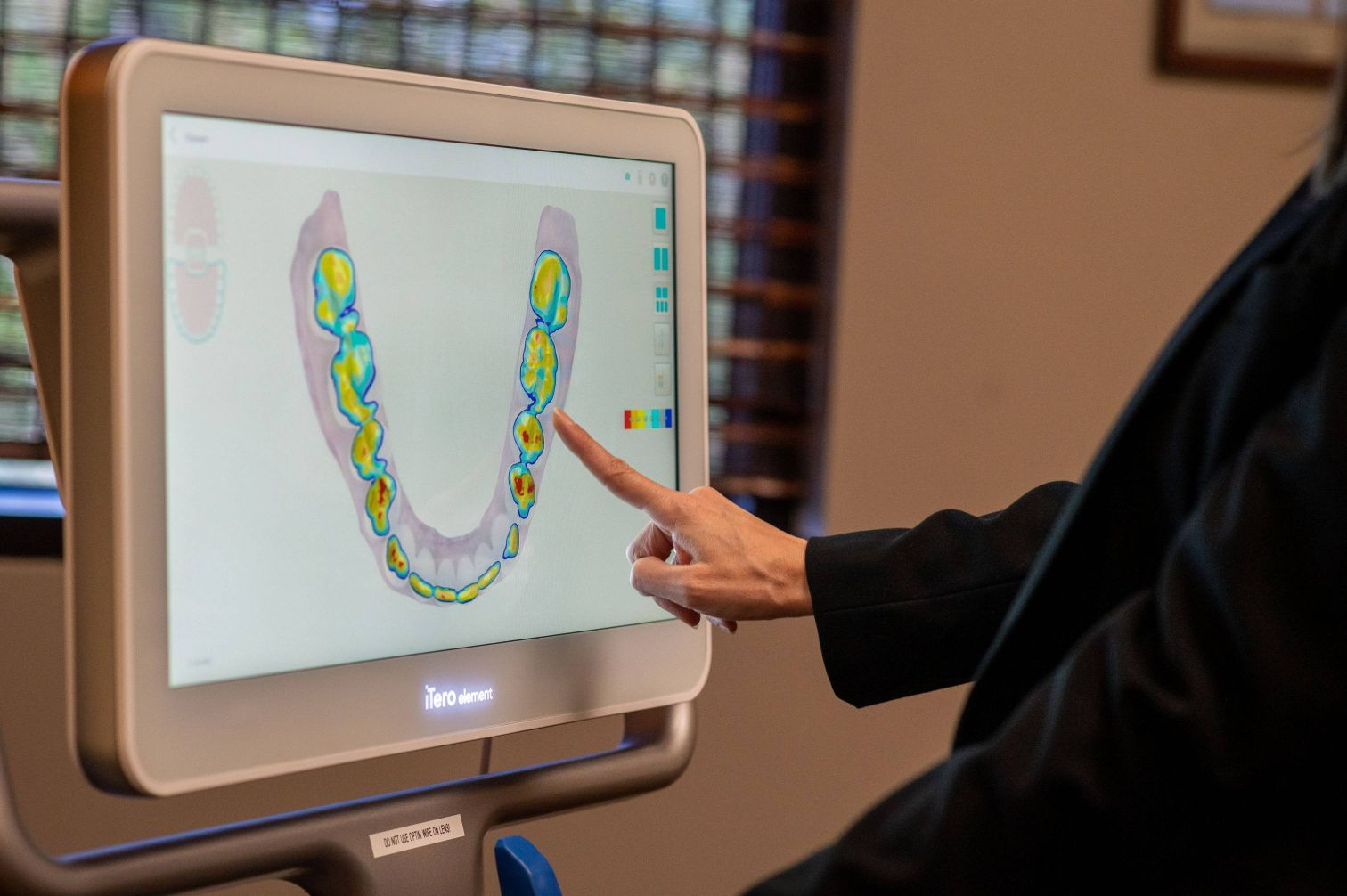 Do you feel self-conscious about your misaligned or gapped teeth but are hesitant about wearing metal braces? 
At Parke & Rogers in The Woodlands, Texas, we provide customized orthodontic treatments like Invisalign that can improve your confidence and your smile in an efficient and discreet manner. 
What Is Invisalign?
Invisalign aligners are virtually invisible as they are made from transparent materials and a great alternative to metal braces. They are orthodontic appliances that gently apply pressure to move misaligned teeth into their correct positions. 
At Parke & Rogers, we provide you with a series of custom-made Invisalign aligners and provide full instructions on how to use and wear the aligners, including when you have to change one set of aligners with another during your treatment. 
Invisalign Procedure 
The first step in the Invisalign treatment is examining your teeth to determine whether Invisalign is the perfect solution for your dental issues. 
Next, our dentists use 3D imaging to scan your teeth and customize a treatment plan. The data from the scans is also used to manufacture the Invisalign trays. 
Once they are ready, our dentists will check the fit of the aligners and then instruct you how to wear them. Each set of aligners must be worn for 20 to 22 hours each day for 1-2 weeks. 
Invisalign treatment varies from patient to patient. However, the average duration of this treatment is 12 to 18 months. 
Benefits of Invisalign
Invisalign offers multiple advantages over metal braces:
Unlike metal braces, Invisalign aligners are nearly invisible. This means that no one will even notice you are wearing an orthodontic appliance.
You can easily remove your aligners to eat, brush, and floss, or for special occasions.
Invisalign aligners are more comfortable to wear.
You do not have to make any changes to your eating habits or routine when wearing Invisalign aligners.
Invisalign treatment requires fewer dental appointments.
Thanks to the advanced Invisalign software, you will know from the beginning what your smile will look like after the treatment.
Our dentists at Parke & Rogers will support you throughout the Invisalign treatment, checking your progress and answering any of your queries or concerns regarding Invisalign. 

To learn more about Invisalign and the treatment's many benefits or learn more about the other dental services we offer at Parke & Rogers Dentistry, call (281) 419-2632. You can also book an appointment online or visit us at 9191 Pinecroft, Dr. STE 270, The Woodlands, TX 77380.