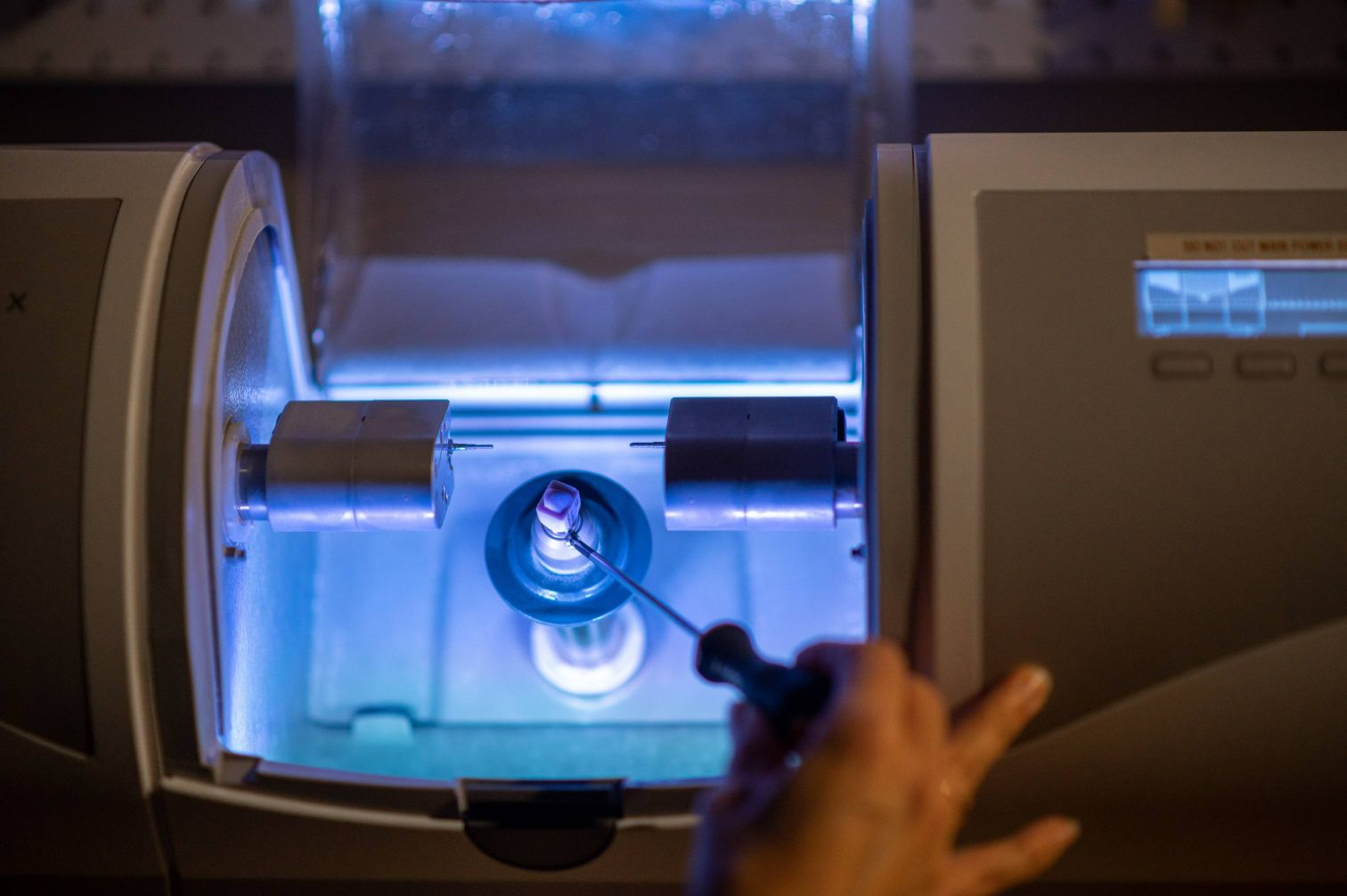 At Parke & Rogers Dentistry in The Woodlands, Texas, we offer busy patients who require immediate dental treatment for decayed or damaged teeth an efficient solution in the form of same-day crowns, also known as CEREC crowns. 
What Are Same-Day Crowns?
Dental crowns restore the structure and functionality of damaged or decayed teeth. They are made from durable materials and customized according to the shape, size, and color of the patient's natural teeth. 
Traditional dental crowns require a few dental visits to complete, which is why many busy patients put off or choose not to undergo the procedure. 
CEREC crowns come to the aid of patients with busy schedules offering a same-day solution. 
Same-day crowns are manufactured using a highly advanced dental technology called Computer-Aided Design/Computer-Aided Manufacturing (CAD/CAM). This technology enables us to create laboratory-grade crowns and other dental restorations within minutes.
Same-Day Crowns Procedure 
The procedure of placing a same-day crown is the same as for traditional crowns. To begin, our dentists prepare the tooth for the crown by removing any decay or damaged portions. 
Next, they shape the tooth so that it will fit the crown perfectly.
Once the tooth is prepared, our dentists will use CAD/CAM software to design the crown. They will focus on providing you with a crown that feels natural and matches the shade of your natural tooth. 
Once the digital design is ready, the data is transmitted to a milling machine that creates your custom-made crown.
After the same-day crown is complete, our dentists will test how it fits and blends in with your natural teeth and then bond it in place. 
Benefits of Same-Day Crowns
The benefits of same-day crowns are:
They instantly restore the shape and functionality of your teeth.
You won't need to wear temporary crowns or visit the dental office multiple times to complete the procedure. 
They fit more comfortably than traditional crowns. 
They can be more cost-effective as they are placed in only one dental visit. 
At Parke & Rogers, we believe in providing the best dental procedures for our patients and offering them the most efficient solutions for their dental problems. Same-day crowns are one of the best dental solutions for fixing decayed or damaged teeth in a single visit. 

If your busy work schedule makes it difficult for you to get your dental issues addressed, contact Parke & Rogers Dentistry in The Woodlands, TX, for same-day dental crowns. For more details and appointments, call us at (281) 419-2632, book online, or visit us at 9191 Pinecroft, Dr. STE 270, The Woodlands, TX 77380.