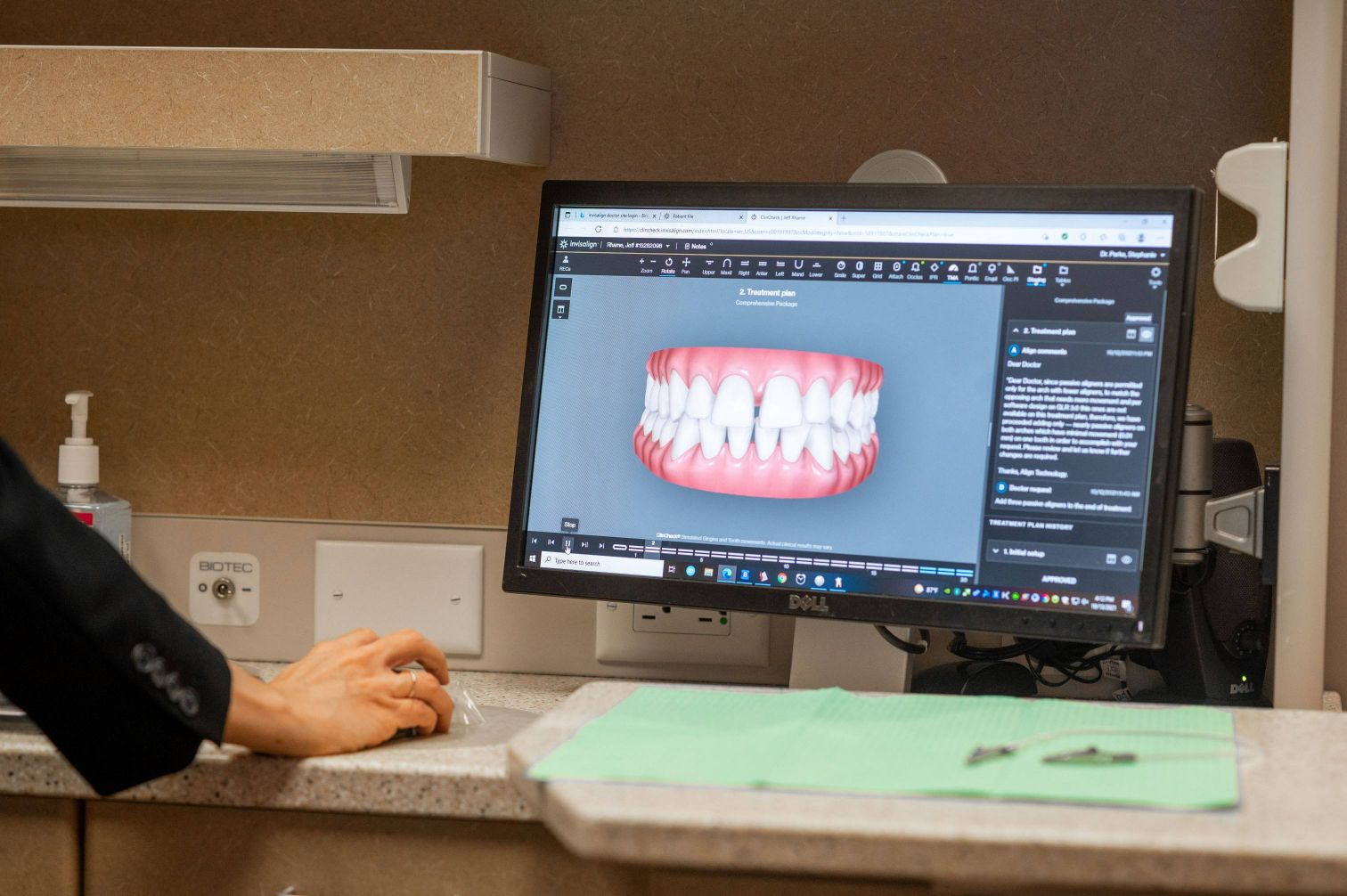 Are you looking for a long-lasting solution for replacing your missing teeth? Implant dentures may be the best option for you. 
At Parke & Rogers Dentistry in The Woodlands, Texas, we offer patients several durable and reliable tooth replacement options, including implant-supported dentures.  
What Are Implant Dentures?
An implant denture is a type of denture that is supported by dental implants. It can be used to replace entire sets of teeth. The main advantage of implant dentures is that they are fixed and do not slip off like traditional dentures. 
Implant dentures require as little as two implants to support the entire dental restoration and are stably and securely fitted in place with attachments that connect them to the implants. 
Implant Dentures Procedure
A dental implant is a prosthetic tooth root that usually acts as a support for a dental crown. In the case of implant dentures, two or more dental implants serve as a support for the entire denture. 
The first step in the procedure is checking your jawbone density and ensuring it can support the dental implants. Next, our dentists will insert the implants into the jawbone. 
After a few months of healing, during which the implant fuses with the jawbone, our dentists will securely fit the implant denture in place. 
Benefits of Implant Dentures
The main benefits of implant dentures are:
They are an affordable solution for replacing entire sets of teeth.
They significantly improve your ability to chew and talk.
They are sturdy and do not require adhesives to stay in place or run the risk of slipping out like traditional dentures.
They look and feel just like your natural teeth.
They protect the gum tissues and bones and support your facial structure.
Aftercare for Implant Dentures
Implant dentures do not require more maintenance than your natural teeth. Your routine should include regular brushing (two times a day) and flossing (once a day), as well as regular dental cleanings and checkups. 

If you want to learn more about implant dentures and their benefits, schedule an appointment with one of our experienced dentists at Parke & Rogers Dentistry in The Woodlands, Texas. You can reach us at (281) 419-2632, book your appointment online, or visit our office at 9191 Pinecroft, Dr. STE 270, The Woodlands, TX 77380.